---
★Music Members★
---
Renko



プロデュース ★ ヴォーカル ★ 歌詞 ★ weirdo


工具: Electro Voice Blue Raven、パソコン、(歌)声
趣味: 歌う、料理すること、本を読む、映画、白昼夢 、手紙を書く、シール採集
好きな食べ物: 中華料理、韓国料理 、ステーキ、肉まん、麺、プリン、飲み物、美味しい食べ物
好きな曲: All I Want is You (m-flo), SHAKE (CNBLUE), エゴママ・ライトラグ (DECO*27), 外見と内面 (scop), glow (keenoP)
好きなアニメ・漫画: 純水アドレッセンス、水色シネマ、少女革命ウテナ、少女革命ウテナ アドゥレセンス黙示録、輪る ピングドラム、リトルウイッチアカデミア、Legend of Korra、Steven Universe、prism、トップをねらえ 2!Diebuster、魔法少女まどか☆マジカ、R.O.D.-the TV-、のだめカンタビレー、舞-HiME、.hack//SIGN
好きなゲーム: ファイナルファンタシーシリーズ、FF14、モンスターハンターシリーズ
感化:  宇多田ヒカル、m-flo、神田 來未 、林原めぐみ、Rebecca Sugar、FELT、ゲーム、アニメ、漫画
モットー: 好きならいい!
Message: 皆さんのサポート本当に感謝しています!!U^w^)ノッ ♥大好き!
Twitter: renko_
HP: renko.walfas.org
nico ID: 16831761
nico mylist: mylist/25235100
Other work:
★ FELT (英語作詞、ガイドボーカル)
★ and more…
---
Sour (a.k.a. Surasshu)



composer ★ resident victim
Tools: Reaper, Impulse Tracker, Logic
Hobbies: Petting animals
Favorite food: Burrito!
Favorite songs: iroha(sasaki) – 炉心融解, also all other music ever made
Favorite anime: Azumanga Daioh? Maybe… Slayers, Creamy Mami, Heartcatch Precure, Ojamajo Doremi… Redline! And that new Fujiko Lupin show!
Inspiration: Trying to do better than last year! (Every year is like that!)
Motto: It'll work out somehow! ┐('~`;)┌
Message: I don't really speak Japanese but please talk to me anyway! I am friendly! (゜▽゜)
Twitter: surasshu
HP: surasshu.com
Other work:
★ yogurtbox.com
★ surasshu.com
★ Steven Universe (aivi & surasshu; music composition)
★ Black Box (aivi & surasshu; music composer)
★ nitrojump.com (coming soon!)
---
Denis Siks (a.k.a. SOTUI)



composer ★ Dat Spanish boi
Tools: Cubase Pro
Hobbies: Movies & Concerts. I sometimes go to furniture stores to look up for kitchen sets I'll never buy.
Favorite food: Churrasco
Favorite songs: You don't wanna know. Trust me. You don't.
Favorite anime: Chobits
Inspiration: I try to motivate myself with my own demotivation. Yeah, that's possible.
Motto: I guess I can do it. Maybe. Yeah, I'll do it. Sure.
Message: Feel free to contact me anytime through any of my Social Media (Facebook, Twitter…) I always reply pretty fast!
Twitter: SOTUI
HP: http://soundcloud.com/sotuiofficial
Other work:
★ CROSSxBEATS
★ Rhythmsia
★ Attack the Music
★ Rising Sun Traxx CEO and owner
---
★Illustration & Art Members★
---
Shu



illustrator ★ pretend loli
Tools: Paint Tool SAI, Photoshop CS3
Hobbies: eating and sleeping, sleeping and eating
Favorite food: burgers!!
Favorite songs: 小夜子 ( みきとP), glow (keeno), ユラギ (niki), Fighting for Nothing (Meg and Dia), My World (SR-71), Brick by Boring Brick (Paramore)
Favorite anime: K-ON!, 輪るピングドラム, 魔法少女まどか☆マギカ
Inspiration: タアモ, 志村貴子, 이영유
Motto: ヽ(*・ω・)ノ♬ ♪ ♫
Message: ( ´ ▽ ` )ノ  よ ♪ ろ ♪ し ♪ く ♥
Other work:
★ none (´;ω;`)
---
Neru



イラスト ★ デザイン ★ グラフィックサポート ★ ご主人様
工具: PC, Cintiq 13HD, Photo Shop CS2 or CS6, Illustrator CS6, SAI, LightWave
趣味: カラオケ、アニメ、らくかき、ゲーム
好きな食べ物: 肉肉肉!!!!, 焼さば, ビール
好きな曲: 時を刻む唄、자우림전집
好きなアニメ・漫画: マリア様がみてる、prism、少女革命ウテナ、ヱヴァンゲリヲン、輪る ピングドラム、魔法少女まどか☆マジカ、咲ーsakiー、R.O.D.-the TV-、舞-HiME、バスタド、モンスターコレクション、スレイヤーズ
感化: Guilty Gear, モンスターハンター、音楽など
モットー: やればいい~
Message: 日本で留学しています~。メンバーになって嬉しいですね!頑張りますぅ~
Twitter: nerugal
メール: nerugal83☆gmail.com (☆ = @)
pixiv: 467673
Other work:
★asterism (ORANGE★JAM) – イラスト、デザインなど 『C83』
---
★Honorary Member★
---
Beemo



ペンブローク・ウェルシュ・コーギー ★ 甘えん坊 ★ 寝坊 ★ 応援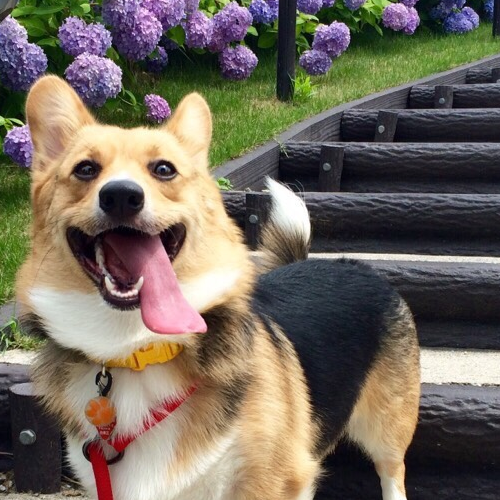 工具: コーギーパワー、イケメンパワー、しっぽ
趣味: 走る、散歩、寝る、食べる
好きな食べ物: 全部
好きな曲: わんわんおー
好きなアニメ・漫画: よめない。
感化: 食べ物
モットー: ひゅんひゅん。
Message: 人が大好きです!!!!!!
---
★Past Members★
---
DJ Bouche



composer ★ general midiman
Tools: Logic, FL Studio, OpenMPT
Hobbies: making and breaking things
Favorite food: ALL OF THEM
Favorite songs: also all of them
Favorite anime: 涼宮ハルヒの憂鬱, Steins;Gate, 魔法少女まどか☆マギカ, 舞-HiME,
Inspiration: All the great talent around me; My mom's tape/CD collection
Motto: Let's make awesome stuff!
Message: I'm an Australian, now living in California. I want to visit Japan soon. 日本語を勉強しています!
Other work:
★http://djbouche.net
---